Question: What if you have no background or experience in the subject you choose to write about?
Answer: No problem. Everything I have ever needed to know for a book can be found on Wikipedia or at the bottom of a Jack Daniels bottle. And if I still feel lost and confused, I just stay at a Holiday Inn Express overnight.
One of the best things about my job is the rather eclectic nature of the things I choose to write. I pick a subject that interests me, and then I go find out more. Research is always fun. Finding a site on the Internet that has great facts about my chosen subject is fairly easy, but I can also wind up on a site that's the equivalent of a diaper full of diarrhea. Picking and choosing which links to follow often makes for an interesting afternoon.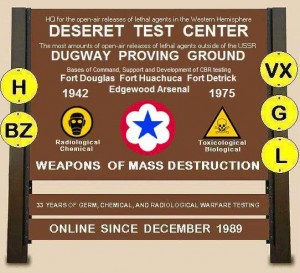 In this instance, I've spent a little time looking at Dugway Proving Grounds. It was exhilarating (maybe the right word is frightening) to read some of the available information about this place.
Here's a great example of how a single website can lead you astray for more than a day. Just for fun, go to Wikipedia and skim the information on Dugway Proving Ground. It begins with the basic facts and then moves into the history, which is all pretty bland until you think about just what they've been testing out there.
Yes that's correct – biological and chemical warfare agents. You know – the bend over and kiss your butt goodbye type of stuff.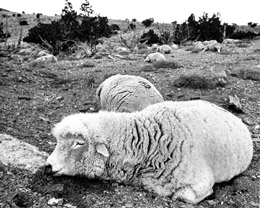 The next two items in the article are the Sheep Kill Incident and the U.S. General Accounting Office report. It seems an open air test in 1968 may not have been restricted to the range and many, many sheep off the range died. The subject of the 1994 General Accounting Office report is the previously accomplished (1940-1974) "open-air" testing of bacteria and viruses. The government has no idea of how many people may have been exposed to these agents at the time. As for the wildlife… well… even my Ranger friends told me they were warned not to consume anything that grew or ate things that grew while they were on Dugway. That whole "Don't drink the water!" scenario in this section of the Wikipedia article just gives me that icky-creepy feeling. Anyone have an extra Atropine injector?
But it's the final item in this article that proves the diaper theory and gives this location a truly bizarre twist – Alien speculation. Yup. Welcome to Area 52. The UFOlogists (their word not mine) got all excited when the Genesis, a NASA space probe collecting solar wind samples, malfunctioned and was brought down on the proving grounds in a controlled crash in hopes of saving some of the samples.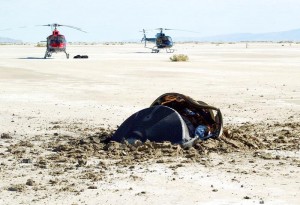 Suddenly, the alien conspiracy theory nuts were citing passages of The Andromeda Strain by Michael Crichton. After all, that facility was out in the damn desert too. I followed several of the cited sources for this section of the article, and those led to more links, and more speculation, and… well… you get it. Solid facts (the Genesis being brought down, and the location at Dugway of many telescopes) are at the heart of the speculation, but some of the folks who perpetuate this stuff are just as far out there as the alien visitors they believe are using Dugway as a spaceport.
As for what I know about chemical and biological agents – not much. I know they scare the crap out of me. Almost more than rats and dark dirty basements. Almost. I have some digging to do. I fortunately know how to look things up and ask questions. I may even know a few people who can answer some of those questions. The trick will be to do the appropriate level of research without triggering the interest of the NSA, Homeland Security, and a whole host of other folks I really don't feel like talking to. The goal is to avoid a visit to Guantanamo Bay.
Just as a reminder – I write FICTION! Yes, it's important to hit the range of possible and plausible so that it's more believable, but in the end, it's still just a freaking story.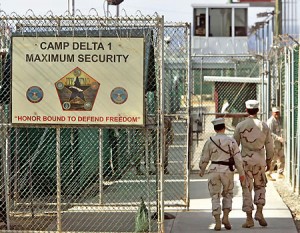 How many times have you read a spy thriller involving the CIA and their facilities? Do you really think the author has a clue what the inside of those secure facilities looks like? When do you think the author visited the interrogation bunker in Eastern BumFuckistan? How do you think the author got access to the ultra-secret military installation? And, if he did, do you honestly believe he'd put the real details in the book? C'mon! We all know the CIA would have that guy locked up in a secret prison, while some doppelganger took his place and put out a new book every two years with false information to mislead us. You don't really think the Tom Clancy you saw in all those interviews was the real Tom Clancy do you?
I repeat – I write fiction! The idea is to make you suspend your belief for a couple hours of reading enjoyment. Oh, yeah! I am definitely going to use Dugway as a character in a book. I won't use its name – I'll simply call it "the range" or the "the proving grounds." A place this pretty from a distance must house some dark doings and secrets.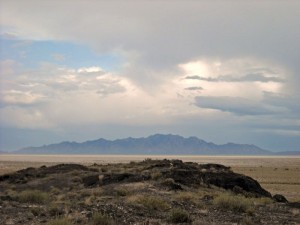 Now, if I could only get an interview with one of the aliens at Dugway…
All photos were stolen from the internet with my apologies to whoever owns them.