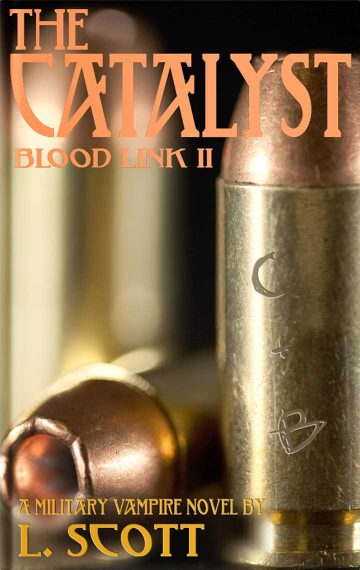 Publisher:

Liquid Reality Studios

Editor:

Arwen Newman

Available in:

Amazon, Nook, CreateSpace Paperback
Amazon
Barnes & Noble Nook
CreateSpace Paperback
Blood Link – where the military and vampires meet.
Staff Sergeant Becky Taylor's frustration and tension level are building to the breaking point. She's lost control of her temper and injured a teammate during training, and as a result, she's unable to focus on her work. Thirty years ago, Colonel Court Andrews transitioned her team from human to vampire after a violent attack that left them bloody and dying. Becky felt a strong emotional and physical connection with Court during her transition and her attraction for him hasn't lessened, although she tries not to let it show. Court has treated Becky with a cold, professional detachment while avoiding her as much as possible, always keeping her at arm's length. In the process, he has made her feel as though she doesn't exist.
But all of that is about to change. Samantha, the unit psychic, is having horrific premonitions that she and the team are struggling to understand as they sort through the evidence of a recent attack that injured Court and four others. He and his extraordinary team have been targeted by Katherine and Milo, two Old World and extremely violent vampires. Everything is thrown into chaos almost overnight when the team discovers the vicious Milo has set his evil sights on Becky. Court will be forced to face his true feelings about Becky when Milo threatens her life.
91,765 Words/265 Pages