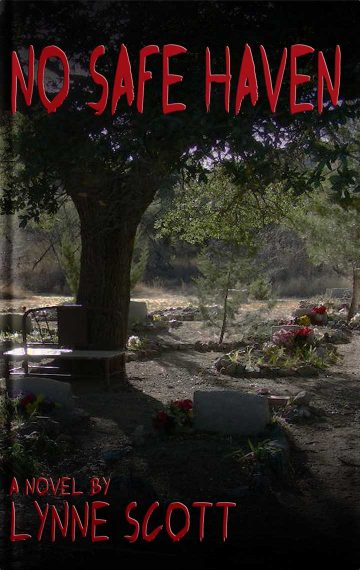 Publisher:

Liquid Reality Studios

Editor:

Arwen Newman

Available in:

Amazon, Paperback
Amazon
Createspace Paperback
Barnes & Noble Nook
Sergeant Jackie Johnson is ready for her one week break from the Phoenix PD. She's looking forward to going home to the family ranch and spending some time in the saddle and hanging out with her brothers. However, her peaceful week takes a turn when her old partner calls and begs her to take his witness with her and hide him at the ranch. The Ataúd Cartel has someone inside the department, and the only safe place for him is outside of the city.
Ben Skylar no more wants to go with Jackie than she wants to take him. He just wants his life as a conductor and composer back. He saw too much and is able to identify a murderer whose bullet could have cut Ben down that night. And when he thought he was protected by the police, the killers came for him again. Now he's running for his life, and Jackie and her family may be the only ones who can offer him a safe haven.
135,000 words/371 pages
Anyone can read a Kindle formatted book on a phone, tablet, laptop, or desktop without buying a Kindle reader. The applications are completely FREE through Amazon. I've embedded the link to the applications page for you here.