Recently, I read Command and Control, Nuclear Weapons, the Damascus Accident, and the Illusion of Safety by Eric Schlosser. I was most interested in his writings about the explosion at Titan II missile complex 374-7 near Damascus, Arkansas in September 1980. Both Mr. Scott and I were working in Titan when this disaster occurred. Schlosser's detailed account of the events of that night brought home just how much I'd forgotten and also how much I never knew about the disaster. It also reminded me of the profound love that those of us who serve have for each other.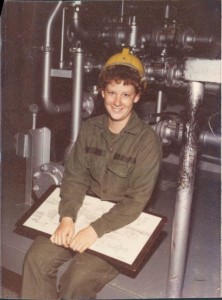 I don't talk a lot about my first job in the military. As one of my friends told me the other day, "That was soooo last century, girl!" He's right – it was a long damn time ago. I joined the military in 1978 and became a Propellant Transfer System (PTS) specialist on the Titan II ICBM (big ass missile for you civilians), and I was assigned to the 390th Strategic Missile Wing at Davis-Monthan AFB, Tucson, Arizona. There weren't a lot of us who held the title – probably less than 250 on active duty at any given time. We were divided between the three operational Titan II wings at Little Rock, McConnell, and Davis-Monthan, the tech school (it was at Chanute AFB when I attended), and the 3901st Strategic Missile Evaluation Squadron in California. Even if we didn't all know each other personally, we were aware of each other by name and reputation.
Our primary job was to load and unload the propellants utilized by the Titan II, and handle any issues involving those propellants or the equipment. In a nutshell, we were the gas passers.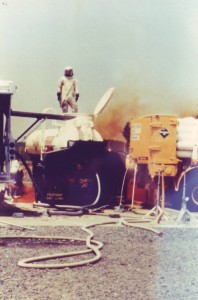 Those are PTS troops in the suits and while that red cloud looks cool – it was freaking lethal. We joked about the BFRCs – Big F***ing Red Clouds created when we spilled a little oxidizer, but that was the nature of the job. Every day, we worked with some of the most dangerous stuff in the world. There were two main components: Fuel – Aerozine 50 was a 50/50 blend of hydrazine and unsymmetrical dimethylhydrazine (UDMH) and Oxidizer – nitrogen tetroxide (NTO to some N2O4 to us). They are hypergolic – that means you don't have to light a fuse; they ignite from contact with each other. If properly maintained the propellants were stable and could be stored in the missile tanks long term
I'd arrived at Davis-Monthan AFB less than a month before the 24 August 1978 accident at complex 533-7 near Rock, Kansas. While loading the oxidizer tank, a Teflon O-ring became lodged in the poppet valve mechanism and the valve wouldn't close.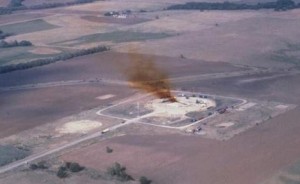 When the team disconnected from the missile, the valve remained open and the missile downloaded itself into the silo. That accident cost two PTS troops their lives and permanently disabled another. Most documents state that Staff Sergeant Robert J. Thomas and Airman 1st Class Erby Hepstall lost their lives because the oxidizer penetrated their protective clothing through tears and design flaws.
We PTS troops know the real reason they died – it was because SSgt Thomas and A1C Hepstall went into a dirty hole and did everything they could to save the missile and their injured teammate. They got the more important of the two things done – they saved their teammate.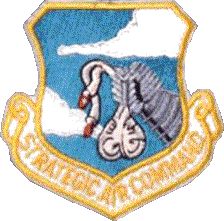 As happens after every major accident, fingers were pointed, blame was assigned, and crap rolled downhill. But good thing also come of these events. In this case, mechanical changes occurred, safety procedures were adjusted, and the suits were repaired and theoretically upgraded. But at the end of the day, the hazards associated with our job didn't really change. We worked daily on a weapons system that was archaic, utilizing equipment that was older than most of the people operating it, and we wore protective gear that, due to its age and design, may or may not function when you most needed it to. We also worked for Strategic Air Command who's informal motto was "To err is human – to forgive is not SAC policy." All of us knew the risks – every day that a team dispatched to a missile site was a crap shoot, but we never considered not going. It was our job.
Eric Schlosser author of Command and Control… described us as a group:
"The PTS guys were a different breed. Outside of work they had a reputation for being rowdy and wild. They had one of the most dangerous jobs in the Air Force – and at the end of the day they liked to blow off steam, drinking and partying harder than just about anyone else at the base. They were more likely to ride motorcycles, ignore speed limits, violate curfews, and toss a commanding officer into a shower fully clothed after consuming too much alcohol. They called the missiles "birds," and they were attached to them and proud of them in the same way that good automobile mechanics care about cars. The danger of the oxidizer and the fuel wasn't theoretical. It was part of the job. The daily risks often inspired a defiant, cavalier attitude among the PTS guys. Some of them had been known to fill a Ping-Pong ball with oxidizer and toss it into a bucket of fuel. The destruction of the steel bucket, accompanied by flames, was a good reminder of what they were working with. And if you were afraid of the propellants, as most people would be, you needed to find a different line of work."
Were we really that way? Sometimes. I specifically recall that PTS troops had a real thing for mooning each other and anyone in authority – not that I ever did that.
It wasn't just our view of ourselves. Others perceived us as a bit of a wild bunch. I knew several security policemen at Davis Monthan who rated PTS troops in the same category of crazy as the explosive ordnance disposal (EOD) guys. What I can tell you is that we were one of the few career fields (along with EOD, pararescue, and tactical air combat controllers) to receive hazardous duty pay for the work we did. Fewer than 5,000 people in the entire Air Force qualified to receive haz pay and even firefighters didn't have it until 2005. I think Schlosser pretty much nailed us as a group. We were damn proud of what we did and our "bad boy" reputation was just a part of that.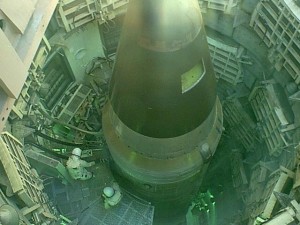 I don't think any of us ever forgot what had happened at 3-7, but I know we didn't dwell on it. When you work with hazardous materials, you have to completely focus on what you're doing when you're doing it.
Schlosser writes in detail about the accident that occurred near Damascus, Arkansas in September 1980. At complex 374-7, a PTS troop dropped a heavy socket while working in the launch duct. The socket took a bad bounce and instead of hitting the wall or landing harmlessly in the bottom of the launch duct, the tool pierced the stage one fuel tank. The missile immediately began to download itself into the bottom of the silo. This was an operational missile with a full load of fuel and oxidizer as well as a nuclear warhead. The combined weight of the materials on what would soon be an empty fuel tank would cause the airframe to collapse and rupture the oxidizer tanks. Almost eight hours later, Senior Airman David Livingston and Staff Sergeant Jeff Kennedy went onto the complex in an attempt to gather critical information for the command staff. While they were on the site, the missile exploded, destroying the launch complex and blowing the nuclear warhead out of the silo. Sra Livingston died several hours later from the injuries resulting from the blast and the toxic cloud of vapor from the oxidizer that didn't burn off. Amazingly, SSgt Kennedy survived. Twenty-one people were injured either in the explosion or during the rescue efforts that followed.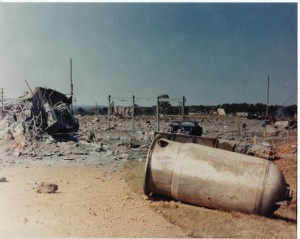 When almost everyone else fled the scene, the surviving PTS troops stayed behind to try to find their brothers. They weren't leaving without them. And they didn't.
Every person has a moment when they realize they are mortal. The explosion at 4-7 was my moment. I wasn't there in person, but I felt the loss and the horror, just as every PTS troop did. Suddenly the earlier deaths of SSgt Thomas and A1C Hepstall had new meaning. Three men were dead, and all they'd been doing was the same job that I went and did every day. I'm also positive that every PTS troop had the feeling – "There but for the grace of God, go I."
The men and women of PTS are still a small, tightly-knit community. We've been reaching out to each other and thanks to a Facebook group, we're all reconnecting and the war stories have been flying. It's been a lot of fun, but more importantly, it's been healing for many of us.
There's an unbreakable bond that occurs between the people who do work this dangerous. The title brother or sister has true meaning to those of us who use it amongst ourselves. Placing your life in the hands of your team members is an act of faith – our faith is based on the absolute and certain knowledge that no one would ever be left behind.
Nothing has changed. My brothers and sisters will always be there.
To read more about these mishaps I suggest you purchase Command and Control by Eric Schlosser available in Kindle or print from Amazon
Online summaries of the events at:
Complex 533-7 at Rock, Kansas
Complex 374-7 at Damascus, Arkansas
And get off your butts and visit the Titan II Missile Museum at Complex 5717 in Green Valley, Arizona.